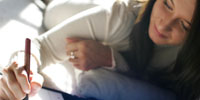 Testimonials

Here's what people are saying ....
Below is a list of just a few of our clients that we have provided our services for over the years.
Without a doubt, Steve holds more knowledge about things mechanically automotive than any other person I have met. I can ask him any question over the phone with the poorest of descriptions, and he will be able to diagnose the problem immediately without even having to see the car. Beyond Cars, Steve is also the true 'Jack of all trades'. In his work life, Steve has been an auto mechanic, a network administrator, construction worker, professional web programmer, and finally, an accomplished artist. I am pretty dang curious to see what comes up next. -- Mike E


Website Links:

More Services - Santa Cruz, Ca 95062
Specialize in front suspension & wheel alignment.
Add your link here!