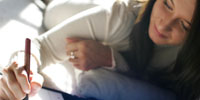 WELCOME


At SurfCruz Customs you will find honest dependable service you can count on!
No matter what your need - a preventive checkup or that's engine check light on the dash, an entire
engine replaced or you have a complicated problem with a diagnostics that's engine missing to a
wiring problem that is driving you crazy, we have the answer for you.
We have the right tools for all the right jobs.
Committed to finding the problem, with all your auto repair need!
Complete Foreign & Domestic, including your Classic & Muscle Cars Repair & Services
Over 36 Years of Automotive Experience and ASC Certified
MISSION STATEMENT


To provide personalized and quality services at competitive rates and excellent customer service with honesty, professionalism and integrity
Site Map
|
Contact
|
Links

Thank you for visiting our web site.